CAT

Earth

Day

Button Contest
Earth Day is an event observed annually on April 22 in more than 193 countries, to demonstrate and promote environmental awareness, and the protection of our planet. Show your support for our world by participating in the Earth Day Button Contest. This year's theme is "Protect Our Earth". The contest will run from March 18 trough March 29. Templates are available in the office. CAT students can't wait to see what you come up with! #Earthrocks
---
Audition and Application Specialty Course information and forms
These forms are for incoming LMAAC grade 7 and 8 students (grade 6 and 7 currently) who are interested in courses that require an audition or an application.
If you wish to apply for ASB, CAT, Dance, Vocal, Masters Art, 3-D Art, Jazz Band, Performance Keyboards, Media, Yearbook or Theater I or II, you will need to complete an "Audition and Specialty Course Application" for each course you wish to audition/apply for. Please read everything carefully and follow directions. For all non-audition or non-application courses, a course request form will be completed in
Grade 7 and 8 Specialty Course list Description of all Specialty Courses, including non-audition and non-application courses.
Audition and Specialty Class Information Lists audition dates and deadlines.
Audition and Specialty Course Application Complete for each course listed above that you would like to audition or apply for.
ASB ApplicationHas supplemental paperwork.
Dance Audition Information Audition.
3-D Art Application Process Audition and teacher evaluation.
Performance Keyboards Audition and supplemental application.
Theatre I and II Audition Process Audition.
Vocal Audition Audition and supplemental application.
Yearbook Requires a Language Arts teacher evaluation.
---
La Mesa Arts Foundation 4th Annual "Party in the Stars" -- March 9, 2019 tickets and information
---
Enrollment forms for 2019-2020
Our open enrollment period was October 1 through noon on December 7, 2018. Any enrollment forms received after noon on December 7th will be placed on a wait list, after those whose numbers weren't selected in the lottery.
Instructions for submitting enrollment your student for next school year:
Print the Academy Enrollment and the Electives forms below for your student's grade level. Forms are also available in the school office.

Please carefully read all forms and provide any required documentation.

Complete all forms and return in person to the LMAAC office. Only completed forms will be accepted.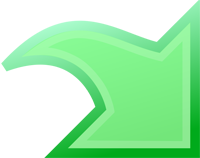 Academy Enrollment forms for all grades Every student must have these forms.
Grades 4,5 and 6 Electives forms All Grades 4, 5 and 6 students must complete this form.
Grades 7 and 8 Electives forms All Grades 7 and 8 students must complete this form.
---
School Tours for 2019-2020 school year have concluded. For more information about our school, see our LMAAC FAQ.
---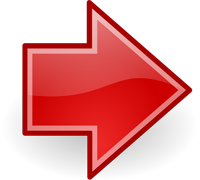 ASB Webstore (purchase LMAAC Shirts and PE Uniforms here!)
---