Orientation dates for 2018-2019
Dates have been changed to August 2 for 4/5/6 and August 3 for 7 & 8. Show up between 8:30-10:00. Students will receive their schedules and first day packets and may take a self-guided tour of the campus. Leadership class students will be on hand to assist students in finding their rooms.
---
The first day of school is August 9. Hours are: 4/5/6 8:00-2:25 (Tuesdays 1:32) and 7/8 8:00-3:35 (Tuesdays 2:30). If you do not attend orientation, you may pick up your schedule and first day packet in the auditorium on the first day.
---
School Supply list for all grades
---
ALL GRADES HAVE BEEN FILLED FOR THE 2018-19 SCHOOL YEAR. IF YOU SUBMIT AN ENROLLMENT FORM, YOUR STUDENT WILL BE PUT ON THE WAIT LIST. If your child is entering grade 7 or 8, please call Parkway Middle School for enrollment information: (619) 668-5810.
Instructions to be put on wait list: Please print the enrollment forms and the grade-appropriate elective forms.

Carefully read and follow the directions

. Every student must have all pages of the enrollment form AND an elective form.
Enrollment-all grades

Please ensure you correctly answer the questions about current and next year's grade levels. We have had many errors on that section, and incorrect information will impact your student's enrollment.
---
School Tours for 2019-2020 school year will begin in September 2018. Flier
---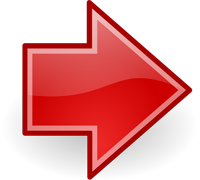 ASB Webstore (purchase LMAAC Shirts and PE Uniforms here!)
---