Return to Headlines
Parking and Traffic Concerns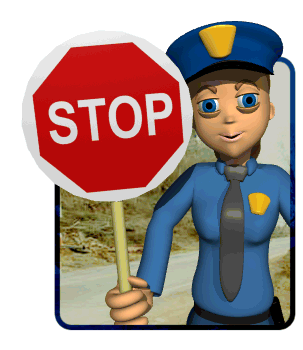 Parking Lot and Traffic
Our parking lot is small and has very limited parking. During drop off in the morning and pick up in the afternoon our parking lot is blocked off for staff and bus access only. Our parking lot can be dangerous when cars and buses are coming and going. It is important that children and adults do not cut across the parking lot. Please make sure that you always use the sidewalk when coming to and leaving school. Remember that children are always watching, so please be a good role model even if you are walking without a child.
Handicapped Parking
Many of our families have handicapped placards. We have very few handicapped parking spots. Please do not come into the parking lot unless you really have challenges walking. If your child is capable of walking to you, and you are going to wait in the car, you do not need to come into the parking lot. Once the handicapped parking spot in our parking lot is full, no other vehicles will be able to enter the lot. If you get to the school early enough, there is no problem getting a parking spot directly across the street and your child can walk to you.
Traffic Concerns
Maryland Avenue Elementary School is truly a neighborhood school, built in the 1950s. In that era children walked to school from their homes in the neighborhood and there was not a great need for traffic control. Now in 2011, things are very different. Although we still have the same basic facilities that were built in the 50s, we are dealing with a totally different set of traffic concerns. The vast majority of our students are dropped off and picked up by parents before and after school. This creates great traffic congestion, as well as frayed nerves and impatient drivers.
In the interest of keeping all of our precious children safe,
PLEASE, PLEASE, PLEASE
abide by these traffic rules:
Do not ever park and leave your car in the loading zone along the Kindergarten playground fence
Always obey the directions of our 5th and 6th grade Safety Patrol students
Remember that the Safety Patrol members are children. Unkind words from adults are particularly scary to them. PLEASE be kind and patient, and remember your child might be one of those Safety Patrol members some day.
Do not double park or stop your car in the street, causing traffic to back up behind you. It is safer to drive around the block while you wait for your child to come.
Never allow your child to exit the car in the middle of the street.
Always pick your child up at a curb, not while you are stopped in the middle of the street.
Follow all traffic laws, even during drop off and pick up. Red curbs are no parking zones always, do not make U-turns in front of the driveways, cross walks, etc, be patient and considerate drivers. Do not let your busy schedule cause you to be rude to other drivers.
You may want to consider dropping off and picking up your child at our back entrance on Kiowa Drive. There is less congestion on Kiowa Drive and safety patrol and adult supervision is provided there as well. If you choose to use Kiowa Drive and leave your car to join your child at Peace Circle, keep in mind that the gate will be locked by 8:10am.