Rolando Elementary serves Kindergarten – 6th grade, with the addition of TK Fall 2022, in the Rolando neighborhood of La Mesa. Rolando is proud to serve our students and families with caring teachers and staff members and innovative instruction. Enroll today! 
Rolando is a proud member of the No Excuses University network, where we are "on the road to college" through maximizing the successes of each and every child every day.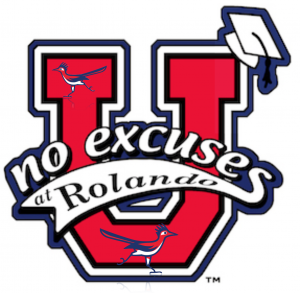 We believe that each and every student is capable of academic proficiency and social success AND that we the school have the power and responsibility to make that a reality.
We are committed to fostering a positive school experience for every child by creating a school that knows no limits to the academic and social successes of each student, preparing them for college and career.
The best gift we can give our children is to teach them to love challenges, be intrigued by mistakes, enjoy effort, and keep on learning (Carol Dwek).